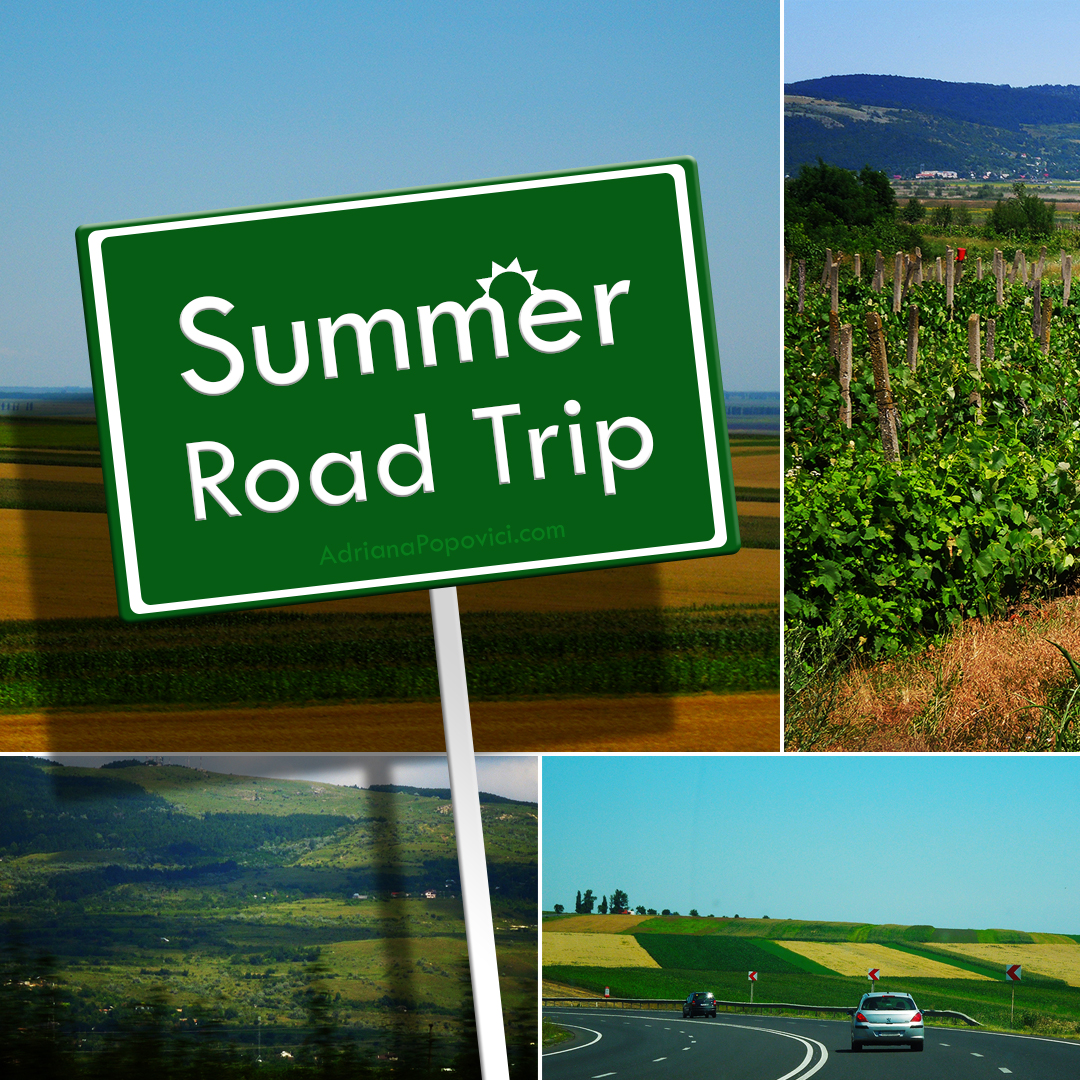 Want to go on a road trip? Clear skies and endless fields may seem discouraging on a torrid day, but this is just a photo blog post, so… you'll only feel as much thermal discomfort as your current environment provides you. 😇
Earlier this summer, I went to the city I should call my hometown, four years after my last visit. The journey included a long car ride through rural and urban Romania, and, despite being more preoccupied with how my cat felt (it was his first travel experience), I managed to snap a few photos. Here are some of them.
For factual recollection, we'll imagine the air conditioning is off, the car windows are down, our hair is a mess, and we're feeling young and alive. 🌞
This next picture of a few people waiting for the bus is from the same trip, and I already posted it on Instagram. You can always follow me there for a glimpse into Adriland – it's a nice place, come visit!
Thank you for joining me on this virtual road trip!