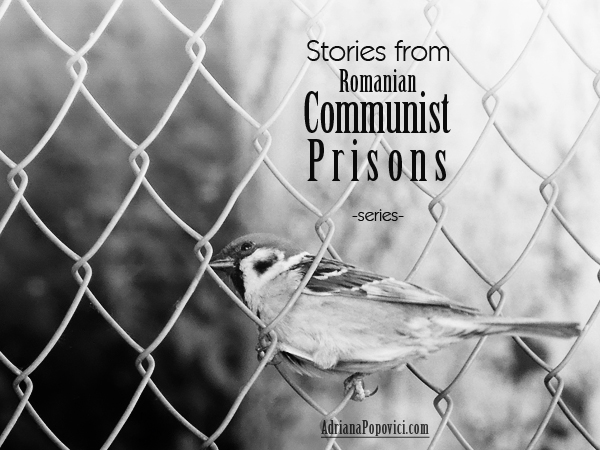 One evening, roughly 60 years ago, my great-grandfather, an old man at the time, disappeared. He returned a few years later, freshly released from prison. A former political prisoner in communist Romania, he never spoke about his detention. He was not the only victim of communism in my lineage, but I have only recently learned his story, when I found his prison card by chance, while doing research for an article. The article was eventually rejected (for not being astonishing – apparently that was their standard, I kid you not!), and I haven't decided whether I'm going to submit it to another publication or publish an adapted version on my site. It did however rekindle my interest for the topic.
Romanian communism, with its infamous political prisons and labor camps, is a delicate subject. It involved many people and created multiple perspectives, making it easy to condemn without thorough knowledge and comprehension. After all, it was a vile regime. But what good is dismissing things as good or bad? What is there left to learn when we do it? And doesn't it bring a sinister leveling over the people who suffered, turning their individual cases irrelevant?
My great-grandfather didn't want his story told, and I respect that, but other people who spent time in Romanian communist political prisons shared their memories and conclusions with the general public. These stories reveal the darker side of communism, but, most importantly, they offer timeless insight into universal psychologies that aren't necessarily tied to a certain regime.
Mircea Vulcanescu, elite intellectual of the interwar and World War II period, died in one of Romania's early communist prisons, allegedly saying: "Do not avenge us, but remember us!" These words indicate with precision the precious legacy these people caught in the mill of history left behind. Solely punishing their perpetrators does not change the past, and such justice is always bitter. Truly honoring their suffering means learning from the past and evolving into a society that values its members and ends atrocities of all kinds. It's an idealistic perspective, but only because not enough people believe in it or are determined to put it into practice.
The goal of this series is to remember some of the political prisoners of Romanian communism, draw attention to their stories, and not let them dissolve into time and obscure libraries just yet. Plus, these stories might help interested foreigners understand essential details about past and present Romania, and maybe more. All the stories in this series are based on personal accounts of the victims.
You can find all the links to the stories below. The list of stories will be updated with each new posting, and when the series ends this sentence will "self-destruct" 😉
First story: Secret Ceremony in Plain Sight
…