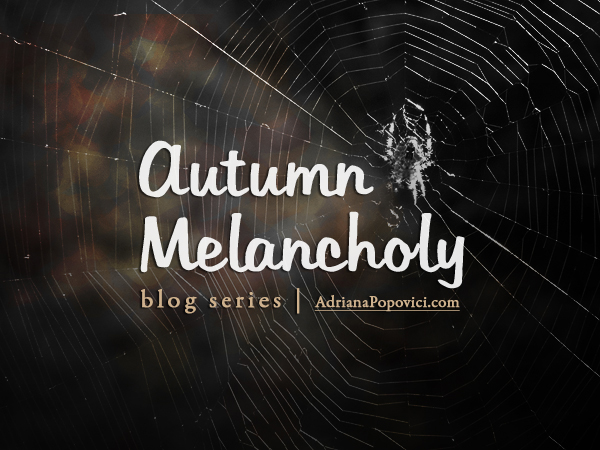 I keep saying and writing this: I can't fully adapt to autumn this year. I've made butternut squash soup, picked up fallen leaves, made a wreath, I'm taking walks, admiring colorful hills, breathing in the scents of autumn, I've had plums, grapes and apples, I've felt warm on colder days… Occasionally, I'm feeding stray cats… I haven't been satisfied with much lately, and there's a cloud of fluffy sadness I'm pulling around like a balloon. Trying to shake it away would aggravate it, because the problem is not the sadness, but the grip.
So, should I wallow and eat my way to a sunny disposition? A part of me is tempted, but the 99% rest of me hates that – it doesn't work and makes you fat, therefore more depressed. I know what does work, though. I've known it for a very long time, and still chose to avoid it, partly because, like many other people, I didn't truly value my own happiness.
This series, "Autumn Melancholy", is about how I've dealt with some recent unpleasant situations, what I've learned, and the changes I'm making. With it, I want to mark the adjustment of attitude that I know will improve many areas of my life dramatically. More about the actual adjustment, in the conclusions of the series.
I know I'm not the only one dealing with the problems I'm going to discuss in this series, and I hope that my personal experience will comfort, inspire or be useful in other ways to someone who resonates with what I have to say about my autumn melancholy 🙂
The Autumn Melancholy series has three parts:
1 – The Trigger
2 – The Evaluation
3 – The Benefits