Excuse me, I'm still chuckling after writing that title, but it is true, I did enter the Eurovision Song Contest once.
It was 2005, I was in my early 20s, and I was learning to dance in the rain, while unpleasant situations kept pouring over me. My hope that the sun was still up behind those seemingly endless clouds was dim, but I had grown tired of being depressed, so I decided to do some soul searching, put order and clarity into my values and priorities, and do all kinds of things available, in order to reach for better feelings.
I already was the cliché bedroom songwriter… who (almost) never let others listen to her music, as a result of events and conditions such as lack of support, someone's attempt to sell my material without my knowledge or consent, and repeated deletion of my compositions. My goal was to (eventually) make a living as a singer-songwriter, because music was, and had always been my big passion, but complications came consistently into my life, and I always had to postpone not only the pursuit of a musical career, but also other things that were meaningful to me. Consequently, I could not avoid dealing with issues such as (self-)doubt, confusion, or the temptation to give up.
The biggest problem was, however, that no matter what I was telling myself in an attempt to calm down and become patient, words were just words, and didn't feel strong enough to build my confidence and hopes. I needed facts, I needed proof. And then I heard about the Romanian Eurovision preselection happening in a few days.
What a fantastic opportunity to give myself the proof I (desperately) needed, I thought, and plunged into the adventure 🙂
I took some days off my job, locked myself in the bedroom for three days and nights, and made a song all by myself with nothing more than a computer, a poor microphone, and an improvised pop filter. I burnt the demo CD a couple of hours before getting on the train to Bucharest, and finally had some sleep at my destination.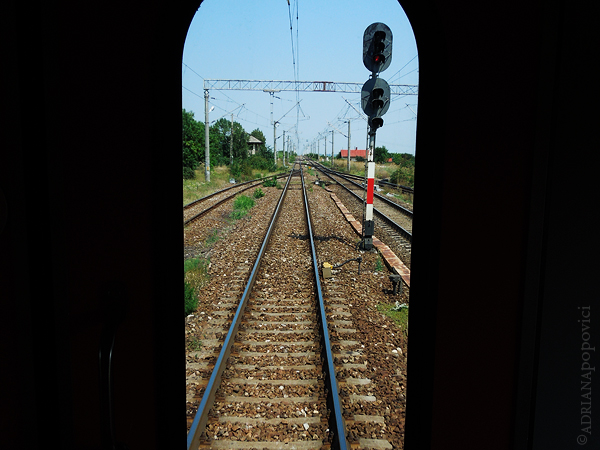 The story continued with various encounters, discussions, and, most importantly, many clarifications. While the details of this story are personal, some of the lessons I learned can be relatable to others who ever had to struggle with themselves and an unsupportive environment. Many of us, despite the differences in our dreams and aspirations, have doubts along the way toward our goals, and many of these doubts seem to be bigger and scarier than they truly are. You can manage doubt efficiently by learning more than you knew before, and here are some of the things I learned from my Eurovision episode:
1. Your passion is yours. No matter how much or little interest others show for what you do, your own interest is more important than all of theirs combined. You can have all the support in the world for something you hate, but that won't make you love being involved in that particular thing. Your true passions may be challenging (at least from time to time), but they bring you satisfaction even when nobody knows what you're doing. People around may understand theoretically what your passion means to you, but they can't feel your feelings, they don't experience your passion in the same way as you do. They see the results, they don't go through the process.
2. Passions must be put to the test – your own test. We often jump to expecting validation/recognition way before we're sure of what makes us feel alive and whole. It is perfectly fine to want feedback and appreciation (there's a time for that, too), but make sure that you are not inviting doubt into your mind, via other people's judgement and opinions, before knowing what it is that gives meaning to your time, your life, your self.
3. You never know what you'll learn along the way. Sometimes, it's better to set a big goal, a trajectory, and let the details fill in. There are many possibilities you cannot see from your starting point, plus, movement/change creates new possibilities all the time.
4. Not all friendships are forever. The Eurovision episode was the last time I saw my high school BFF, after realizing how different we truly were, and that we didn't have genuine appreciation for each other's values and interests. Always choose friends that (at least) respect your passions.
None of the people who said I was crazy/foolish bothered to listen to my song, but then again, their appreciation was not half as valuable and satisfying as going for my dreams was for me.
My song didn't make it to the final preselection, and I'm pretty sure it was disqualified for poor recording quality, but I was totally happy. I had proof, lots of proof. I had proven to myself that I had what it takes, that I could: make a song from silence to CD, walk confidently into places where some may think I don't have the status to be, understand the position of the naysayers without giving in to discouragement, travel alone, smile no matter what, and so on. Most of all, I finally knew I had the will to pursue something I truly wanted, even if it seemed inappropriate or unreachable.
Since 2005, other things and interests kept me busy, but I know beyond the shadow of a doubt that I can start an official music endeavor anytime I choose so. By the way, it's going to happen soon 🙂