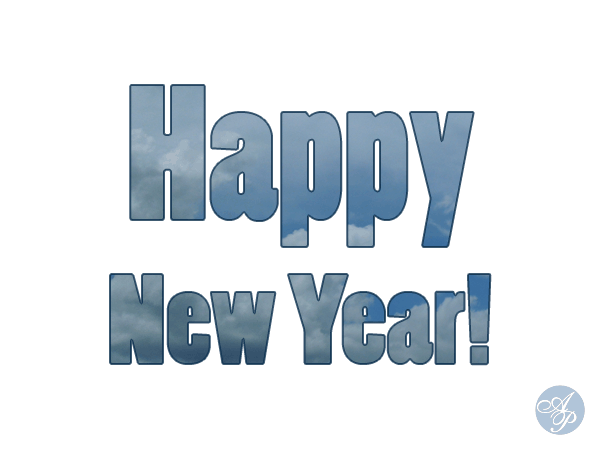 Hello! I hope you're enjoying the new year and that it will be a wonderful one for everybody.
I spent the holidays void of any "holiday spirit", occasionally mildly annoyed by the inconveniences of these two weeks of little productive/practical activity – stores, banks, other businesses closed or insanely busy, shortages, etc. With a bit of planning, I managed to keep a great overall mood – not festive, but really good. I did sing some carols around the house, baked butter cookies, and decorated my good old fake tree – on Christmas Eve, while the cookies were in the oven. No weeks of preparations and tons of stress, just what felt good for me at this time when I was much more focused on practical matters, and less on celebrating and leisure.
2013 was weird, but important for me. It started well, I was on plan, and then I looked over my shoulder to a situation that, despite being clear in my head, was still unresolved at the emotional level. So, there I was trying yet again to make something happen by ignoring the detrimental effect the whole endeavor had on my goals and life in general. I won't get into the specifics of the situation(s), but there was no surprise when, by mid-summer, I noticed that my daily life had gotten upside down, complete with ridiculously unsatisfying changes in my eating and sleeping patterns, and, as a novelty, bouts of trigeminal neuralgia. I did make that thing happen, but in the end… I was too exhausted to be truly satisfied.
And, by September… I gave in to some inner work I had left unfinished. It was something like: OK, OK, it's obvious enough, I've been going against myself once more in this familiar scenario, I'll make spirituality my main priority, and eliminate "these issues" once and for all, because, frankly, I am not only tired of feeding attention to this nonsense, but I'm also bored and want to move on. This way, a soothing autumn began, a chain of inner updates unfolded, and I was blessed with much inspiration for future projects.
2014 started on a vibe of renewed confidence and endless possibilities for me, and I would love to share insight that proved efficient in my quest for clarity and peace of mind. I decided to open up more, because at this point in my life it is the most exciting and fulfilling path 🙂
Have a happy new year, and come visit often 😀
About the changes I've made on my websites and what you could expect in the next weeks, read my next post.