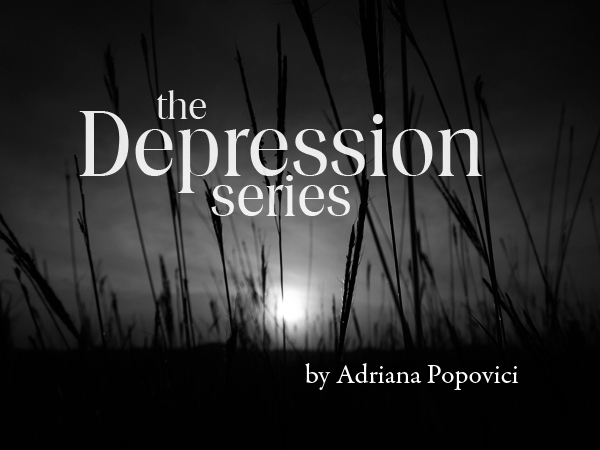 I'm going to tell you the short story of my own experience with depression, what worked for me, what didn't, and what I have learned about it.
Over the course of the following weeks, I'll share memories, thoughts, feelings, and personal conclusions on this topic. My approach will not be scientific, although I do have some background (and future plans) in psychology. However, I think that in many cases of depression, science is not the key to the problem. It may alter your state of being, but that doesn't necessarily mean it can help you come to terms with yourself and your sadness. And becoming your own friend, caring about yourself is the hidden goal here.
I decided to share a little about how I got over depression without any help or medication, got my depressive tendencies in control, grew emotionally, and got to a point where I can actually make good use of my past misery, because I care about you and your potential. A lot. Many smart resourceful people don't live up to their potential because they are paralyzed in depression, and the whole world is missing their brilliance. However, no one is missing out more than the depressed. Sometimes life (replace "life" with anything that suits your case) makes us feel worthless, but that doesn't ever mean we actually are. I hope with all my heart that you, the one who's reading this right now, are (or will be soon) experiencing your own brilliance, in joy and gratitude that you are your wonderful self, exactly who you were born to be.
If you are battling depression, I'd like to offer you encouragement and a bit of perspective, because you do deserve to lead a fulfilling life. Also, if you're no directly affected by depression, but some one close and dear to you is, hopefully I can give you a better understanding of what goes on behind the behavior of your loved one.
All these being said, I invite you to follow the series.
Part 1 – My Own Experience With Depression
Part 2 – Reset
Part 3 – Ready or Not?
Part 4 – Create an Anti-Depression Strategy
Part 5 – Free
Part 6 – Shift Your Thoughts