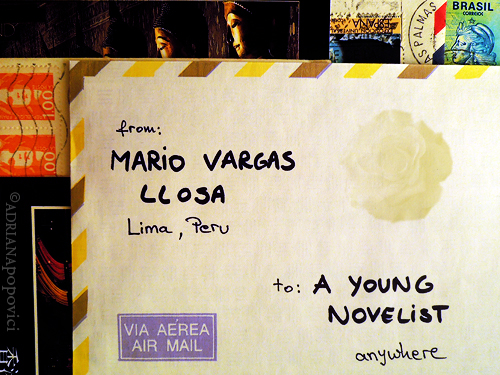 "Letters to a Young Novelist" reflects the complex nature of a novelist's work. It is a book by Mario Vargas Llosa that can be useful to writers of any age, particularly novelists.
Had I read this book 10 years ago, I would have cried less, slept more, and published at least five books by now. It's a reading that would have made me feel proper in times I felt VERY incongruous with life in general. If you're a writer who struggles with doubts and feeling misunderstood, you may find the sincerity and encouragement you need in this book.
Do not expect a guide book or a manual with tips and tricks Llosa uses when he's writing. This book presents his vision on the topic of writing, and deals more with the essence and philosophy of producing good literature. Llosa shares a bit of his experience and subsequent conclusions, but he doesn't focus on technicalities of writing – there are numerous other books on that topic. This one is special, and its epistolary form suits the content perfectly. Llosa's letters provide something rare – understanding and emotional comfort, with naturalness, authority and no pathetism. His ideas and explanations are supported with examples and references to classics, but the book is mainly a discussion about calling, vocation, passion, and how you can make your vision intelligible to others. This doesn't mean that it lacks practicality – quite on the contrary.
I recommend reading this book whenever you, the novelist, feel depressed and lonely. It will remind you that a writer writes – often in spite of what others say -, and that you need to draw energy from the depths of your being in order to produce quality writing.
On vocation above ambition, Mario Vargas Llossa has eleven letters for you. Don't miss the privilege – you could really benefit from them.
_
You can buy "Letters to a Young Novelist" by Mario Vargas Llosa from Amazon.